Mass exploitation of assets – AVM
STATISTICAL MODELS USING THE STRICTEST TECHNICAL STANDARDS FOR THE VALUATION OF PROPERTY PORTFOLIOS
Periodic approximate market value through the application of statistical methods is a great advance in managing property portfolios. Knowing the trend over time is very useful for property operators when taking decisions and they may be used for:
Estimating the value of the fixed asset on the balance sheet, updated at the appropriate frequency.
Establishing the best pricing strategy to market the properties.
Setting the price of a portfolio with a view to negotiation, both from a buyer and seller viewpoint.
Continually updating the value of property assets that are used to guarantee loans granted by financial institutions, with a view to complying with solvency regulations.
The property portfolio valuation service including identifying, purging and enriching the data of the developments submitted, statistical processing to estimate the value at the agreed frequency, production of a report both on each individual property and on the portfolio as a whole, appropriately segmented to enable the best and most complete analysis. The whole process, based on proven models and the best database on the market, is carried out nimbly and with a high degree of automation, thus optimising its price.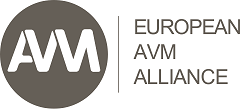 We are the only Spanish company that he has achieved the approval by the European AVM Alliance, a European Alliance that certifies the high reliability of our model.